As experts in data collection and research, we're often asked how to evaluate a data set before it's purchased. Making an investment in data can be a gamechanger, but many companies can be hesitant simply because they don't know how to qualify "good" data. To better assist you in this process, Peterson's Data lists the top 3 questions you should be asking when it comes to shopping for data.
Wondering how to use our data? Read our previous blog post: How to Use Collegiate Data for Your Business.
How fresh is the data and how often is it updated?
Because data is an asset, decision-makers need the most up-to-date information to protect their competitive advantage and ensure a high level of accuracy and relevance. Ask yourself, how volatile is the data we're hoping to acquire? Will it become outdated as soon as we collect it? Is the "old" data still valuable to us? While data will alway be in flux to a certain extent, thinking about the shelf life of your data related to your business goals is important.
With how dynamic the education data industry is, especially in the higher education sector, it can be hard to keep up by relying only on annual releases or publicly available data. Peterson's Data team provides ongoing, monthly data releases that address any changes, additions, and updates that institutions make throughout the year. This is unlike other data providers, such as IPEDS, where annual releases decay, accuracy is not guaranteed, and customer support is non-existent.
We continually leverage our relationships with institutions to provide the highest level of service and support. The only thing worse than running your business without data, is running your business with irrelevant data.
Team building concept. Business team metaphor. Business partners or company employees work together on a project. Young people put together puzzle pieces. Illustration.Vector. Flat. Cartoon.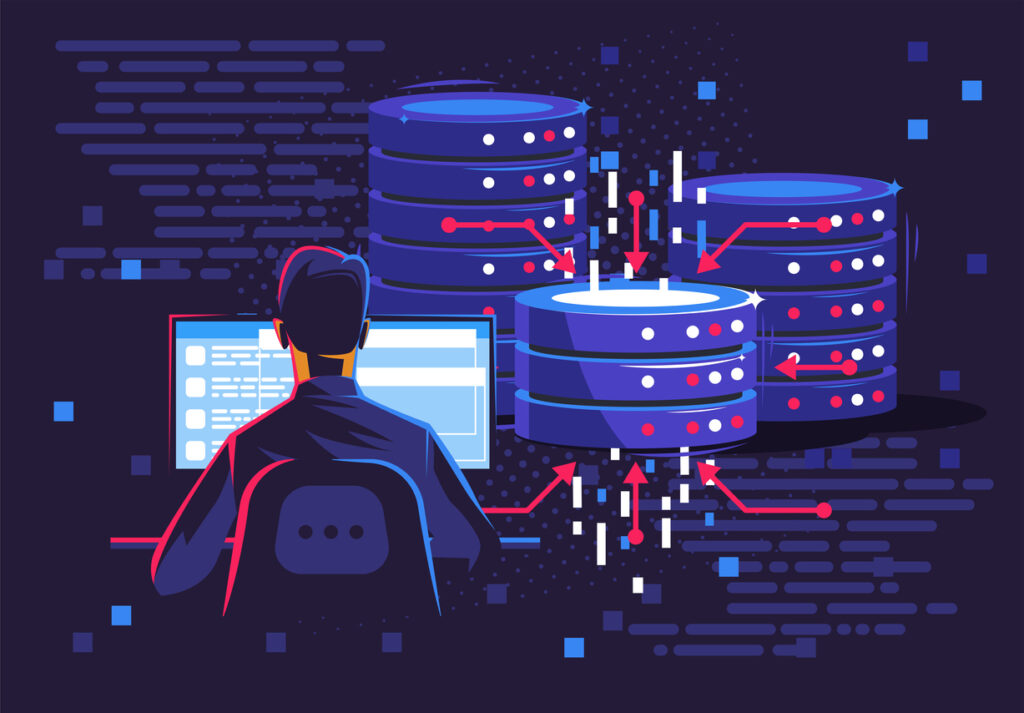 How is the data acquired?
Those in the computer science industry are likely familiar with the acronym, GIGO, "garbage in, garbage out." Essentially, the quality of the input reflects the quality of the output. While automations and technology have made data acquisition much easier than in the past, human involvement in data collection makes for the highest level of accuracy. Ask how data is obtained and what quality control protocols are in place to avoid junk data and error reporting.
At Peterson's, our collection process is far more comprehensive than one might think. We aren't simply scraping the internet for information. We deploy annual surveys in which colleges self-report their own information. We are able to acquire much of the data in this way as we work alongside institutions to make sure the most accurate data is available.
As a second level of effort, we supplement these surveys with research by our data team. For example, if we are unable to collect data from our survey, we have personal relationships with each institution that we foster in order to escalate the data collection process. This level of service has become critically important given the uncertainty present in higher education today as well as the logistical and staffing challenges schools across the nation are facing.
We always do our best to acquire the information directly from the source. Where that might fail, we escalate our effort by completing online searches, performing personal outreach, making calls directly to schools, and more in order to collect the data that our clients rely on. This escalation process ensures thoroughness and holds Peterson's Data to a higher standard.
How comprehensive is the data?
Correlation does not equal causation. That said, it's vital to know all the data points you'll need to test your hypothesis. Or, if you're using data for lists or visualization purposes, is the data comprehensive enough to meet your needs? Given that the first two points in the blog are met, more data is usually better.
Not only will you find that Peterson's collects standard education data, like you would find in IPEDS or Common Data Set, we also acquire data available nowhere else. We get it faster, and more thoroughly, backed by decades of experience tailored to the specific needs of our clients.
As you can see, the accuracy, timeliness, and thoroughness of data collection is a critical point when it comes to purchasing data. Armed with this knowledge, we hope you feel more confident going forward in your data purchases. Should you have any questions, please reach out directly to our team and set up a call to help you find the answers you need.