Peterson's Data Collection & Research Process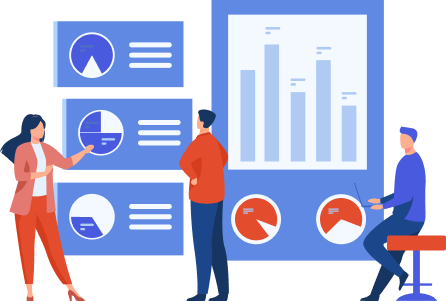 Process
At Peterson's Data, we often get asked about our collection and research process. This process is critical as our data is used to help families make long term planning decisions, help students decide on which college is best for them, and support C-Suite teams in determining where to invest in new retail spaces. This data is continually changing, and decision-makers need the most up to date and accurate data. Peterson's research team has baked in processes to ensure the highest quality data in the industry.
Peterson's Annual Undergraduate and Financial Aid survey is administered from February to August each year. The survey includes all institutions in the United States as well as universities in other countries, including Canada and Mexico. The survey administration window coincides with data submission to IPEDS, so universities provide us much of the data they provide to IPEDS plus many other variables. In August, we issue the dataset to clients and follow-up with monthly updates until December. Between August and December, we continue to gather more responses from institutions and conduct research projects to strengthen the dataset.
Additionally, a comprehensive data cleansing process is employed after surveys are received. As a leader in the industry, we have built long term institutional relationships that we leverage to connect directly with the institutions to account for human error in filling out the surveys, verifying unusual figures, and resolving discrepancies. This process is repeated throughout the year to help give the most accurate view of the higher education universe at one time.
Process in Work
In 2020 we found that institutions were changing tuition data regularly to account for COVID-19, and the data was vastly different from what had been submitted in the spring. Peterson's research team was able to connect with institutions to verify the most up to date information. We were also able to provide more comprehensive data like room and board, extra fees, etc., which are not reported by the institutions. Amid the pandemic, Peterson's Data clients knew that they had the most accurate data to support decision making.